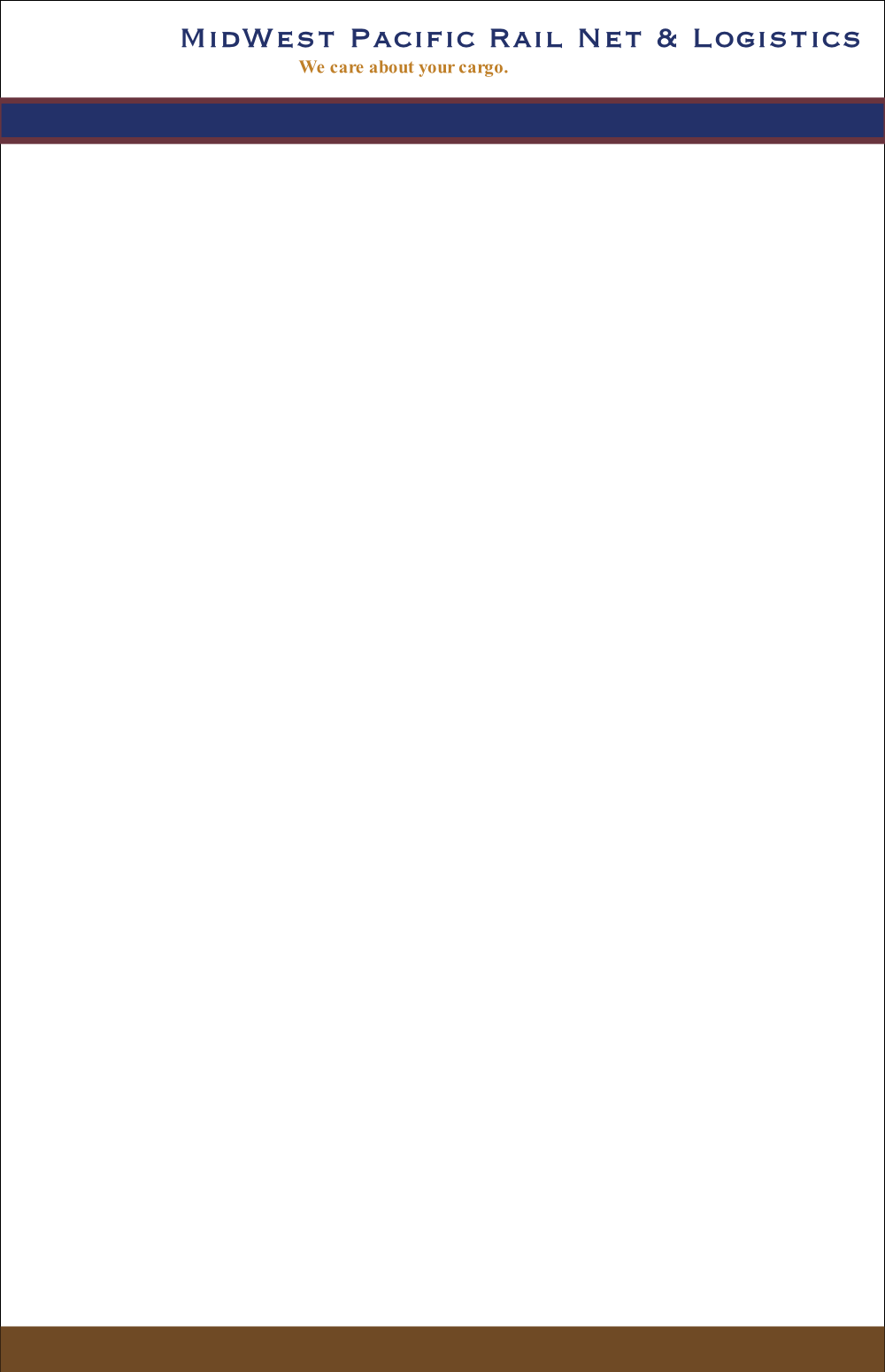 MidWest Pacific Rail Net & Logistics | 10100 N Ambassador Dr, Suite 105 Kansas City, MO 64153 | For More Information Email us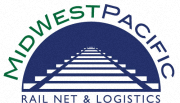 Midwest Pacific Rail Net (MPR&L) strives to maintain strong relationships with all communities, organizations, and vendor partners. Our communities are the backbone for our employees and customers.

MPR&L is always looking to participate in local communities through our employee volunteer corps. Projects include contributions, mentorship programs for youth, sponsorships for educational and athletic programs and generous holiday specific campaigns.

MPR&L is committed to being a good business partner as well as providing services that minimize our impact on the local and global environment. We are committed to contribute to the long term sustainability to each and every community that we serve. Railroads are by far the most environmentally friendly mode of surface transportation. Rail continues its leadership in fuel efficiency, sustainability and cost reduction to enable our customers to obtain a competitive advantage.
At MPR&L, we believe it is good citizenship to minimize our impact on global warming and strive to maintain the smallest carbon footprint for long lasting environmental protection. Railroads are by far the most environmentally friendly mode of surface transportation.

Air quality continues to be a significant challenge in several regions of the U.S. and in many of the cities and counties we serve. Rail freight transportation via the MPR&L and its connecting class 1 partner, can provide tremendous value in reducing the counties, cities and country's overall transportation emissions and carbon footprint. Rail continues to outperform trucks in producing lower emissions per ton mile of freight. Trains move the same ton of freight more than three times as far per gallon of fuel. As we take freight off of the highways, move by rail, we significantly reduce the carbon dioxide emissions and improve the health of our communities. The Association of American Railroads (AAR) publishes several fact based articles on the benefits of rail and can be easily located on their website.

Reducing congestion on our nation's, our cities and our community highways leads to safer roads and a cleaner environment. Rail plays a key role in doing so. All of MPR&L railroads, play a key role in reducing highway congestion by taking long haul freight trucks off the road. A double stack intermodal train can remove more than 280 freight trucks from the highway. MPR&L hopes to play a key role in helping to support its partner railroads in removing long haul truck traffic of the road through manifest and intermodal traffic.

Railroads are the most fuel efficient mode of surface transportation. In fact, rail is more than three times as fuel efficient as long haul trucks. At MPR&L, we are committed to continue making improvements in operating and maintenance practices that have a substantial impact on our fuel efficiency.
MPR&L strives to maintain a strong relationship with the communities that we proudly serve. These are the same communities where our employees live, work and play. We strive to provide a work environment that supports the communities as well as the quality of life in the communities we work and live.